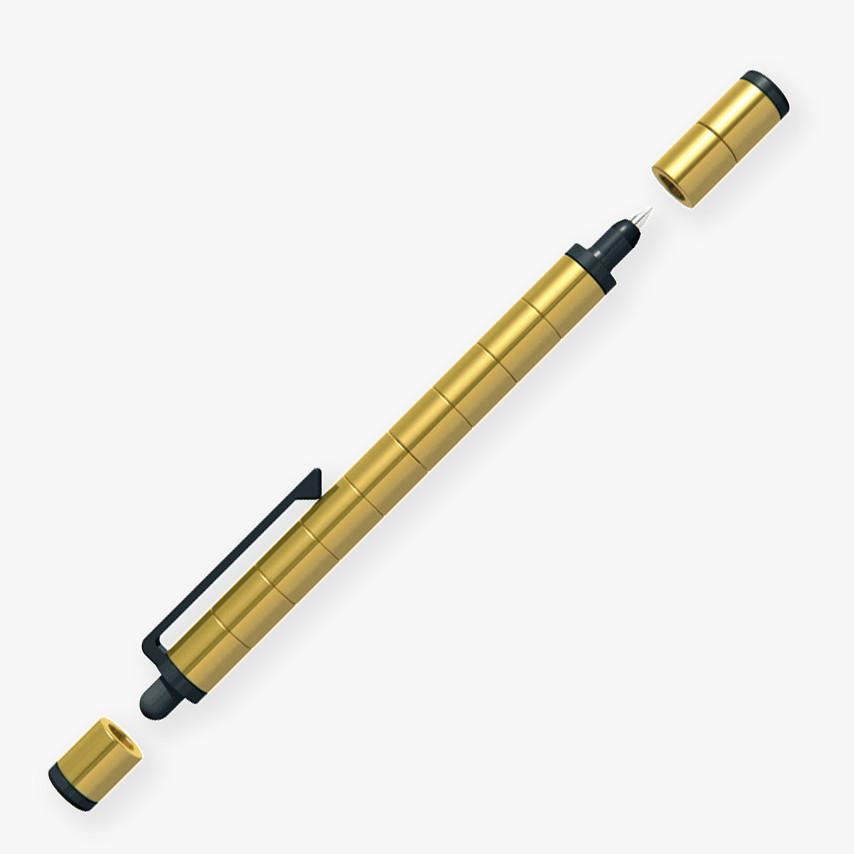 GOLD Pen & Stylus
$29
$44.00
ON SALE!
Made from a series of gold plated high power neodymium (rare earth) magnets, the Gold POLAR Pen has both the power to attract metal… and attention.
"He who has the gold makes the rules" - Tyler Perry.
This fine, functional, and fun product has endless possibilities and will fascinate fiddlers forever.
This kit includes:
14 gold magnets, two caps, one clip, one tip, and a black ink refill. 
Free shipping on this item