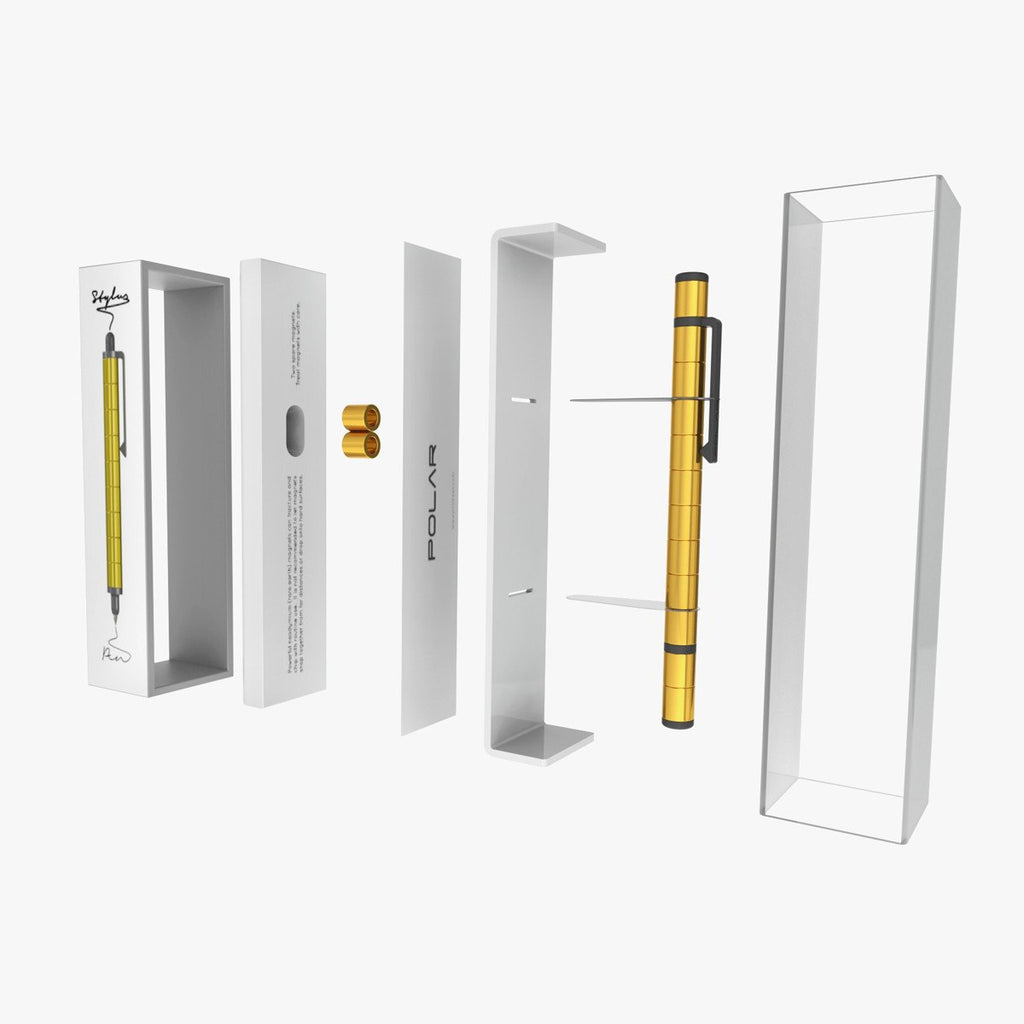 GOLD/SILVER Pen & Stylus
$44
Made from a series high power neodymium (rare earth) magnets, the POLAR Pen has both the power to attract metal… and attention.
"Make new friends, but keep the old; Those are silver, these are gold." - Joseph Parry.
Get a Gold POLAR Pen and six extra Sliver Magnets to make a medley of magnetic fun.
This kit includes:
14 gold magnets, 6 silver magnets, two caps, one clip, one tip, and a black ink refill. 
Free shipping on this item