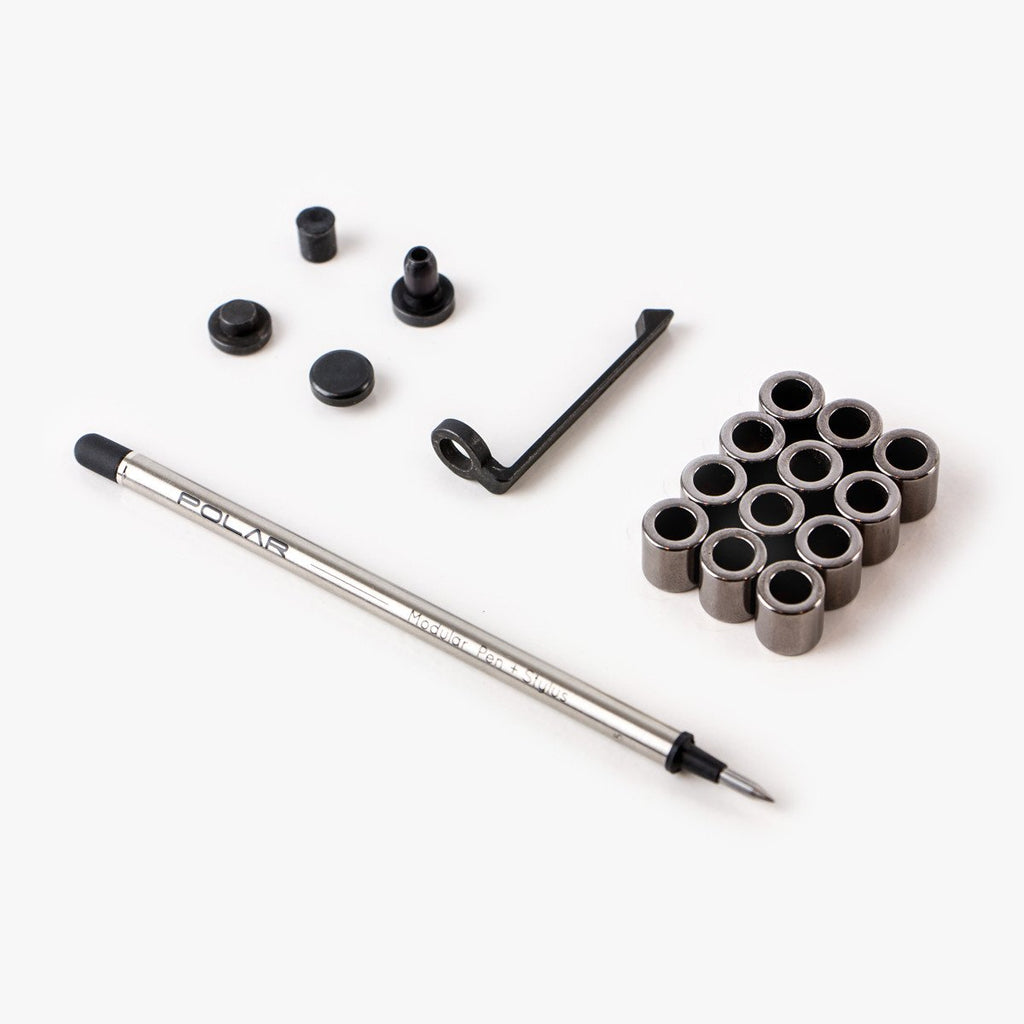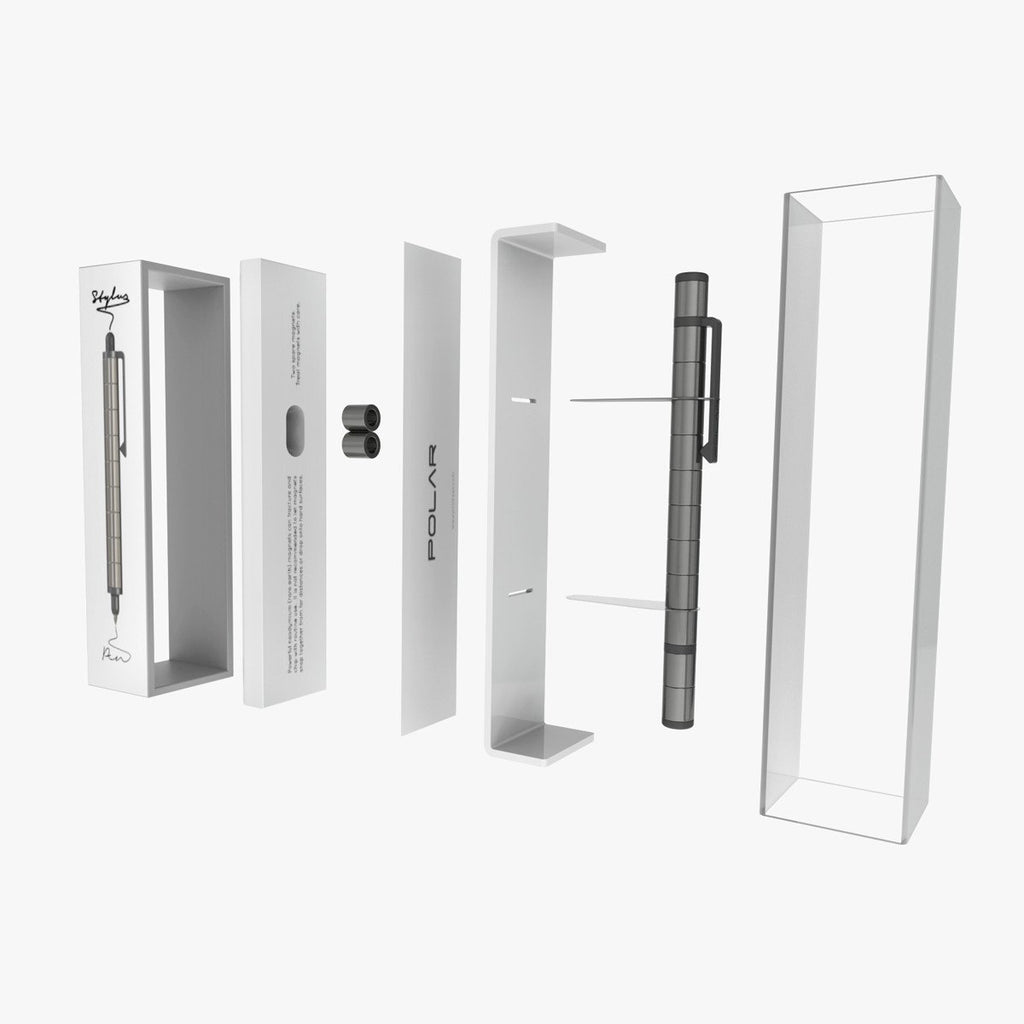 Gunmetal Pen & Stylus
$44
Made from a series of .38-calibre deep grey high-strength neodymium (rare earth) magnets, the Gunmetal POLAR Pen has the power to lift up to two pounds or 1000 grams of steel.
If the pen is mightier than the sword, then the POLAR Pen & Stylus must be mightier than the gun.
This magnetic modular pen is a minimalistic masterpiece and a must have for any modern man.
This kit includes:
14 gunmetal magnets, two caps, one clip, one tip, and a black ink refill. 
Free shipping on this item