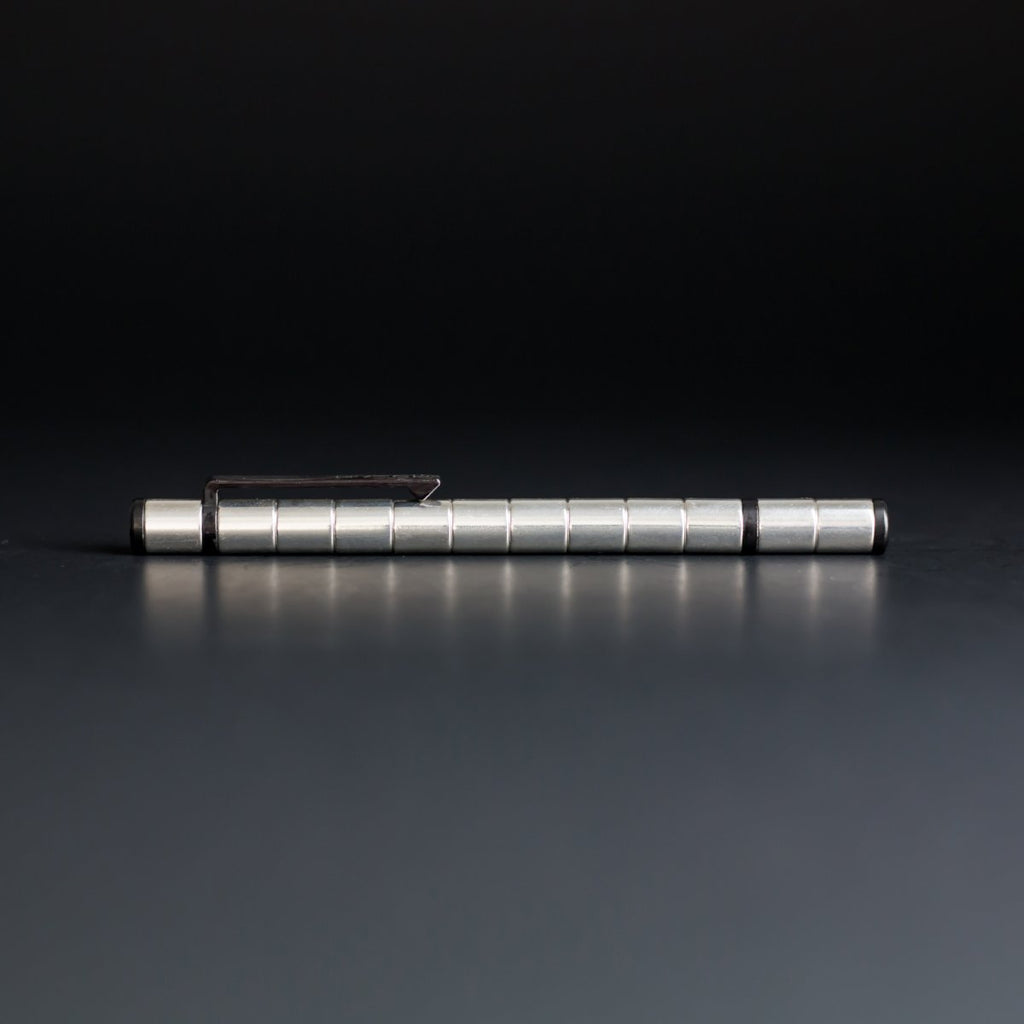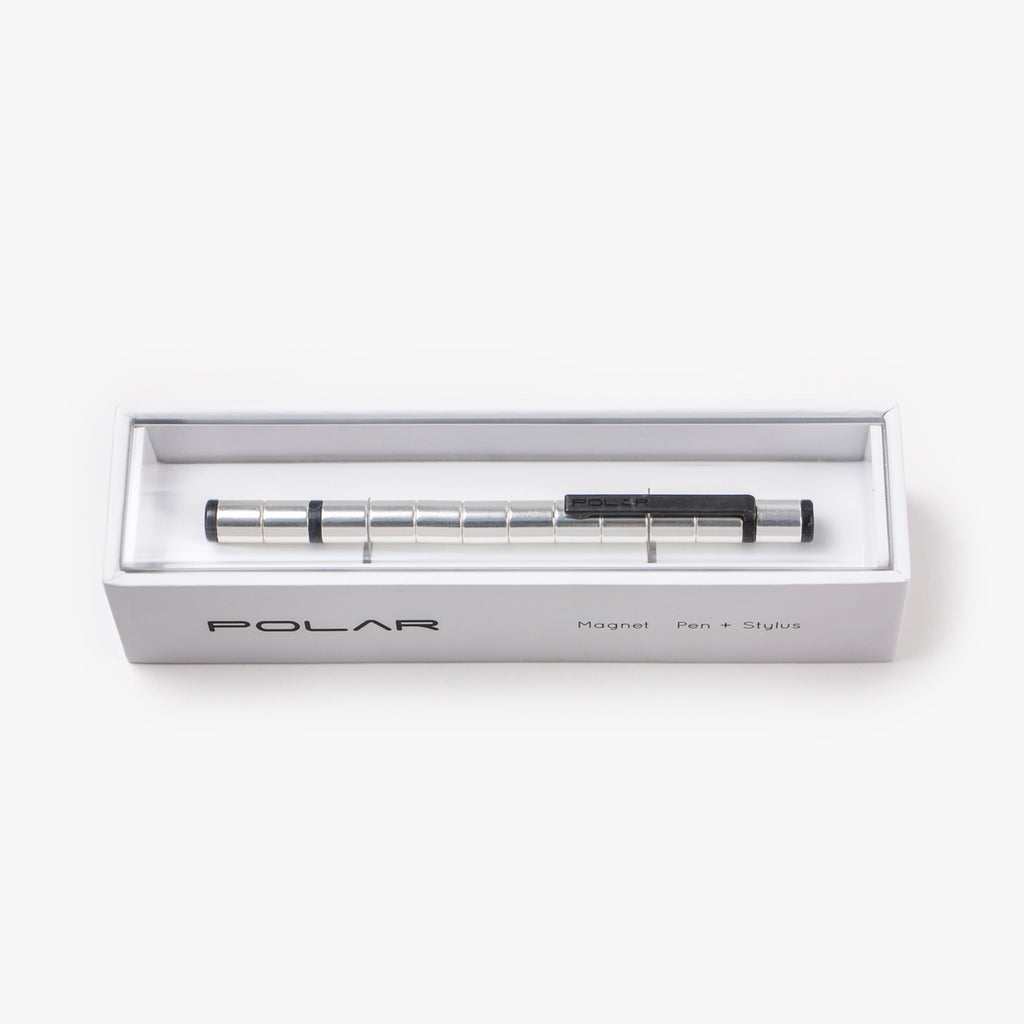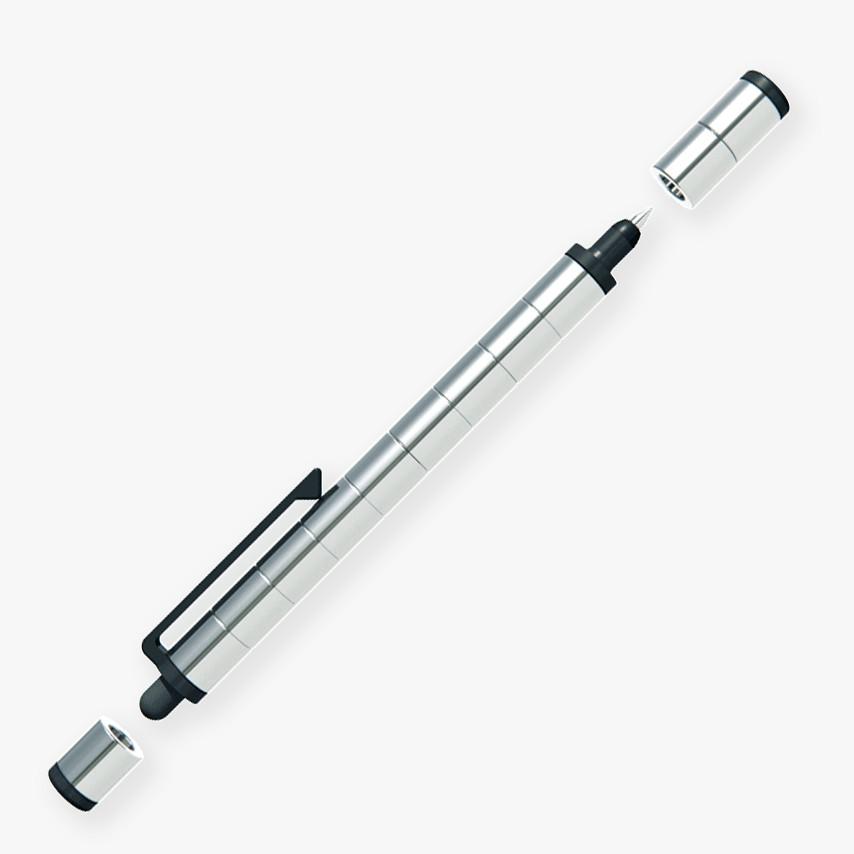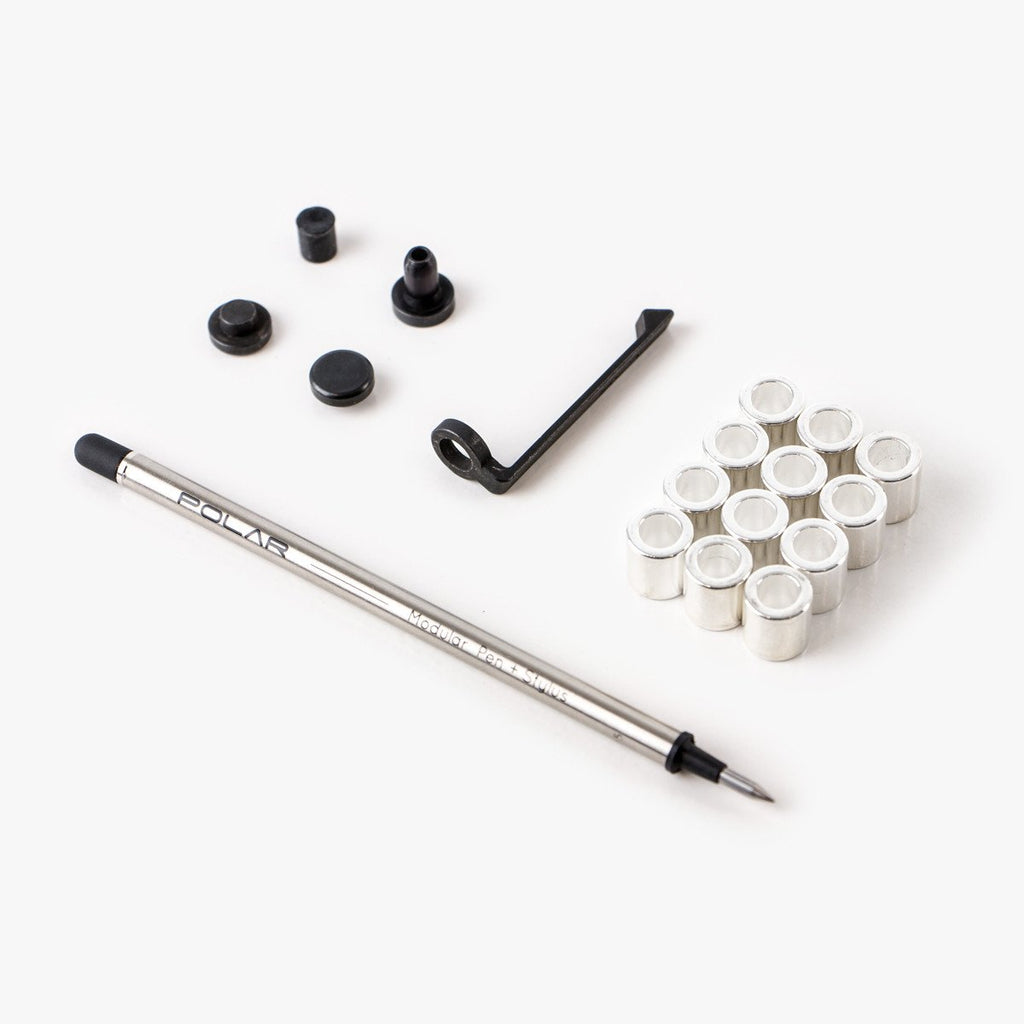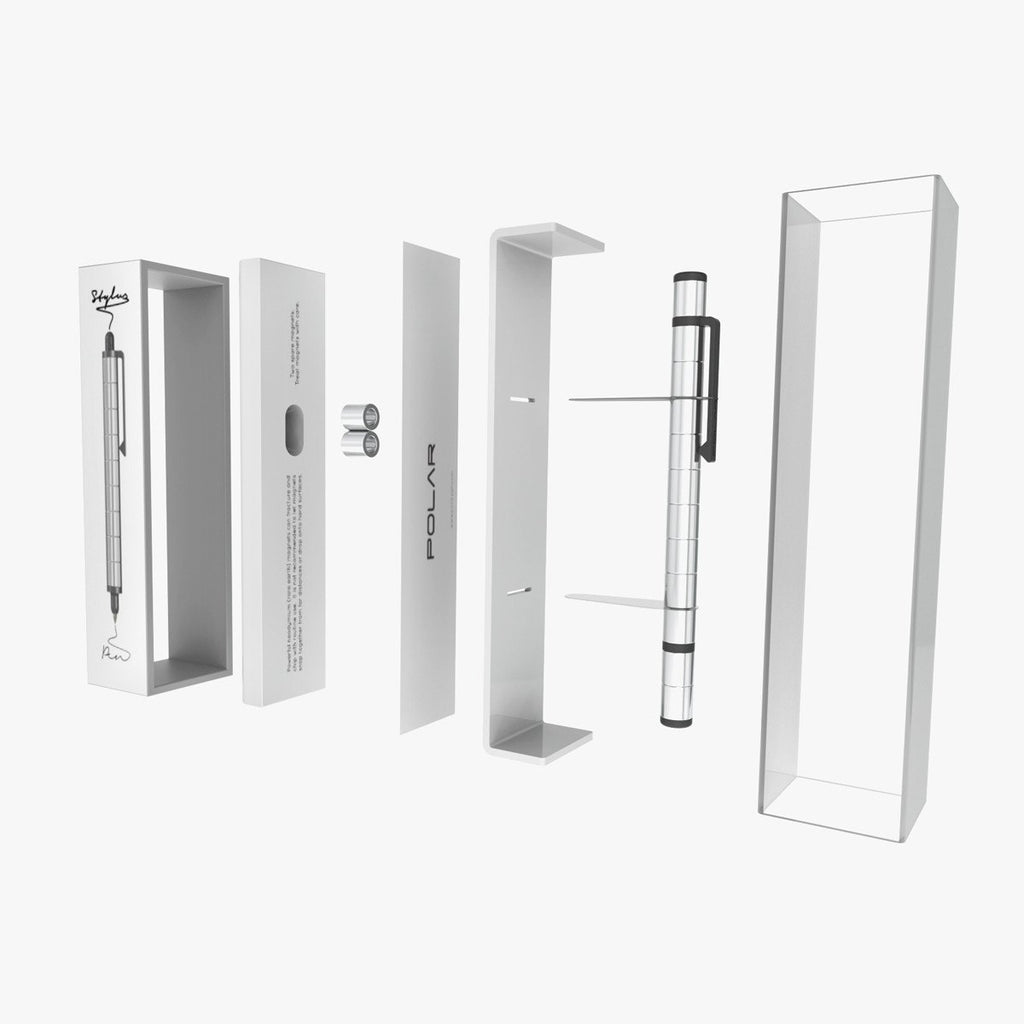 SILVER Pen & Stylus
$29
$44.00
ON SALE!
Made from a series of silver plated high power neodymium (rare earth) magnets, the Silver POLAR Pen has both the power to attract metal and ward off Vampires, or maybe that's Werewolves.
The POLAR Pen might just be the silver lining to your next lecture or boring meeting.
The amazing POLAR Pen has the ability to accomplish ambitious assignments as well as assemble into awesome artistry that will attract an audience.
This kit includes:
14 silver magnets, 
two caps, one clip, one tip, and a black ink refill. 
Free Shipping on this item